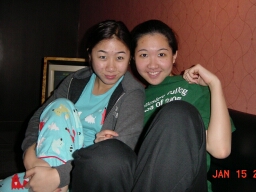 yep, that's lil's foot alrite.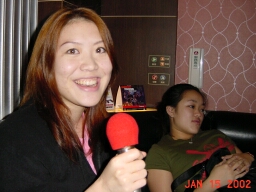 [L] saya, whippin out her j-pop skillz; cris lookin oh-so-excited to be here. [R] wut's up with the foot, lil??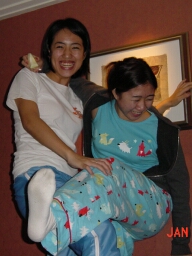 doro + lil lookin like scrubs in those pjs.. soo sexy~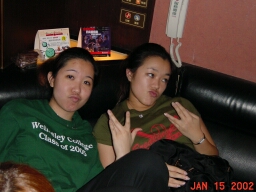 libby + christina chazillin in the bao-xiang.. (libby THINKS she's from wellesley, hehe)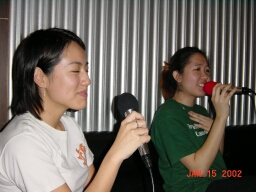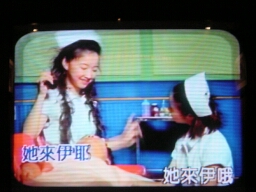 look! libby's in the jordan chan's music video! (ok, so it's not really her, but don't they look alike??)
do me a favor: next time u go singing, order the song! (i think it's 64884 or something like that..)
*credit goes to cabush.. she was the first to discover this~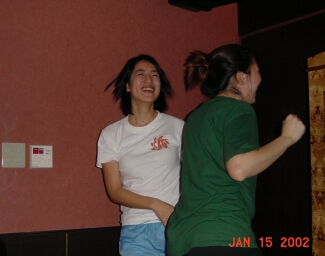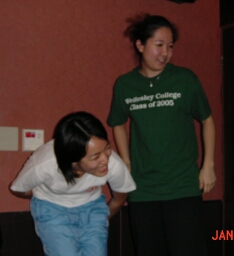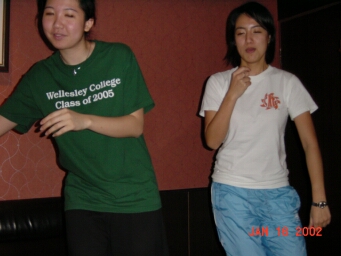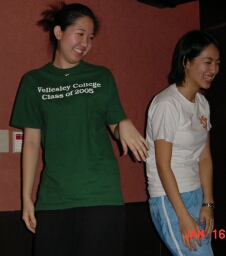 lib + do, providing entertainment during our interpretation of 'n sync's "bye bye bye"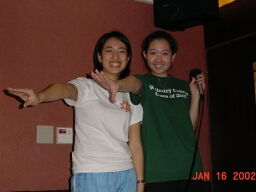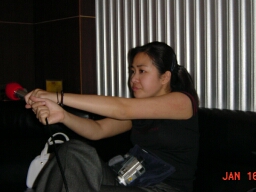 [L] long-lost members of 'n sync. yeeeeeeeah boy bands!
[R] cute pic of serena.. i still can't believe u hid in the suitcase during hide-and-seek!!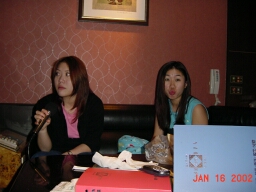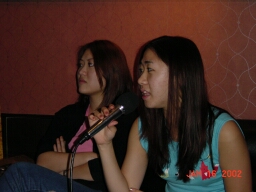 saya + lily pea.. (lil's taking a break from biting and pinching ppl)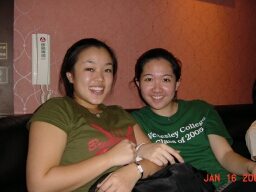 [L] birdy + mien bao superman. [R] lib pulling do's cheek.. are my cheeks really that stretchy??