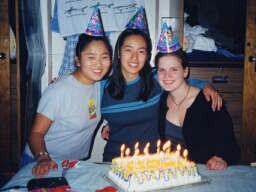 soph yr: [L] halloween. [R] dorothy's bday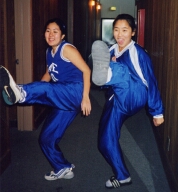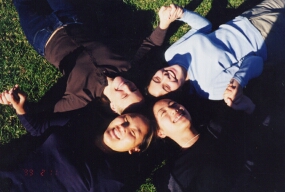 soph yr: [L] jv bball. [R] hil, ange, leah, and do on the lawn behind '25 house.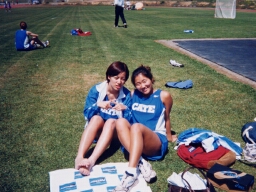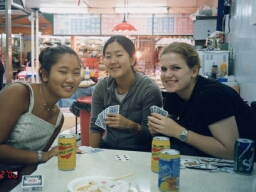 soph yr: [L] carpas-X!! do and leah b4 a track meet @ cate. [R] being all twnese: summer 2000 in hualien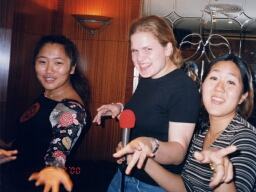 still in tw.. ktv @ cashbox.. "i will survive!!!" (u know u guys miss it!)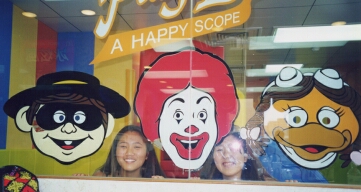 dalta having fun in tw.. hanging out ronald and friends.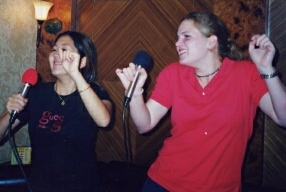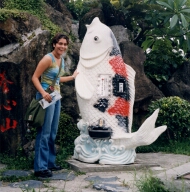 [L] yes.. more singing. [R] angeline with a fish food vending machine at chiang kai shek memorial in taipei.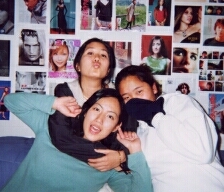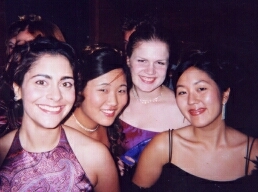 sr yr: [L] in ai's rm in CHE. [R] angeline, leah, ani, and tina at winter formal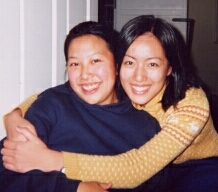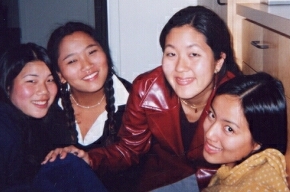 sr yr: [L] bao bei and dah jieh. i luv u, andrea~~! [R] hanging out in ai's rm in CHE.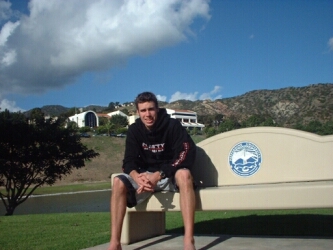 i dunno why, but brad reeeeeeally wanted me to put his pic up, so here it is.
if u would like ur pic up also, email me, u weirdo.