Around the Dorm + Campus
food, friends, and fun.. cheesy enough for ya?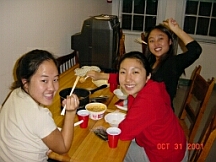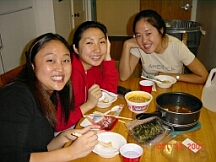 grace, jenny, and binna eating korean food in the kitchen on halloween
binna at ready position with her chopsticks (( korea, ah, ah ))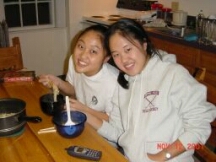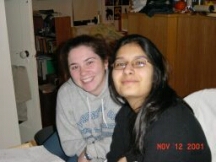 [L] mmmmmm.. yummy~ are u gonna eat the cell phone, too? grace and binna eating in the kitchen again.. where's jenny?!
[R] bailey and loveleen (my roommate)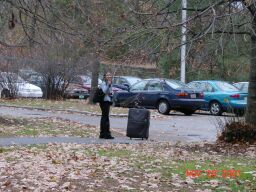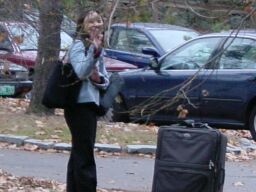 grace leaving for thanksgiving break. ok, so i guess u can't tell it's her cuz the branches are in her face..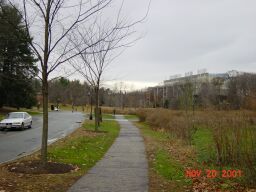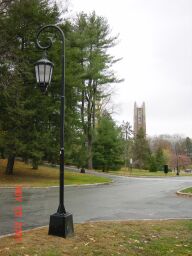 leaving dower..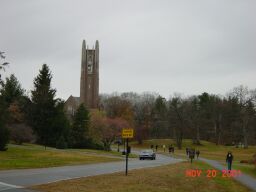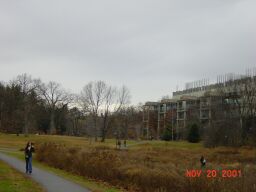 my attempt at a panoramic shot..
that's the bell tower of green hall on the left.. and the science center on the right.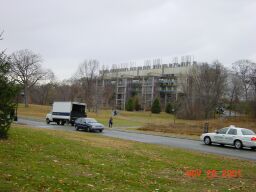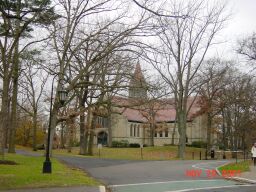 doesn't our science center look like a factory?? ..that's the chapel on the right.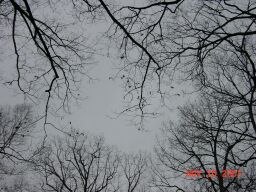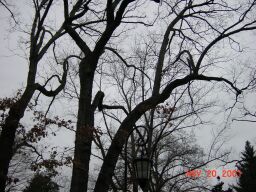 um, yes, these are branches indeed!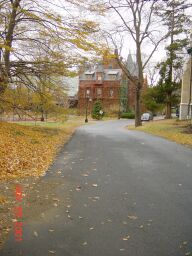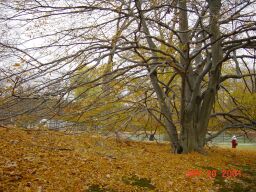 walking towards schneider.. oooh, pretty leaves..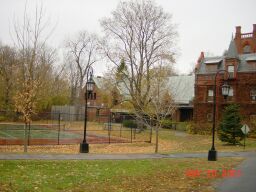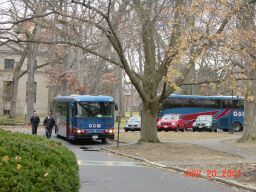 still walking towards schneider.. and 2 fuck trucks on the right.
ok, i lied. technically, they're exchange buses and not senate buses.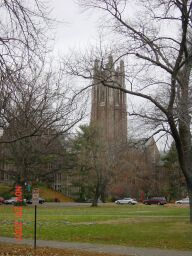 bell tower.. tennis courts.. hehe, the last pic was outside schneider. we have soooo many friggin squirrels here!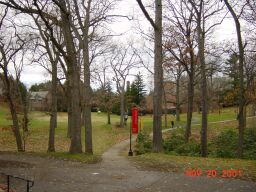 near the clapp library, looking towards severence green.. the one on the left is the chapel again.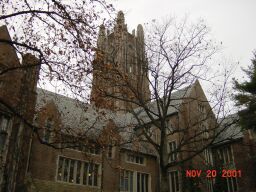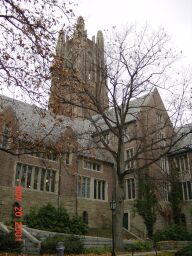 founders and green hall, with the bell tower looming in the bkg.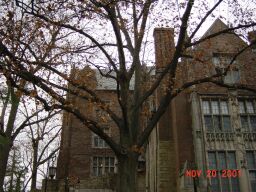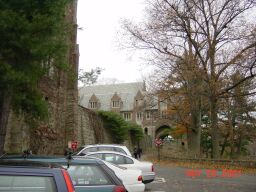 more of founders and green hall.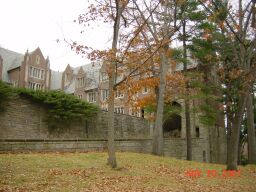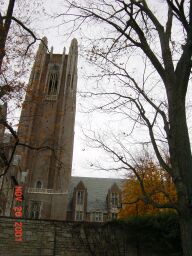 maybe next time i'll actually go inside the academic quad and take some pix there.
considering how lazy i am, tho, i bet it'll be snowing by then!
pix taken 10.31.01, 11.12.01, 11.20.01
added 11.07.01, 11.28.01