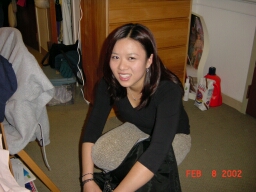 amy [L] and chrystle [R] in stone-d, getting ready to go out. too bad amy's psycho roomie wasn't there to entertain us with her "do, a deer, a female deer." i'm serious, tho.. it's good to have an entertaining roomie!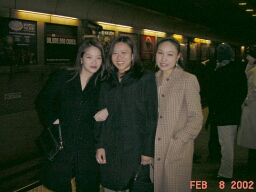 [L] PSYCHo NUNs 66 + 21 (and her "single"-sleeved shirt) + 55. [R] mo, ccu, amy at the harvard T stop..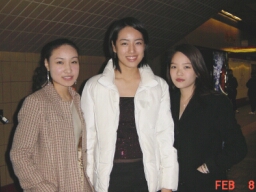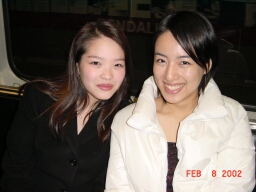 [L] yes, we are still at the T stop waiting. why, it's a perfect opportunity to take pix.. [R] near kendall..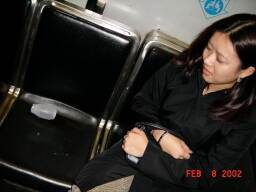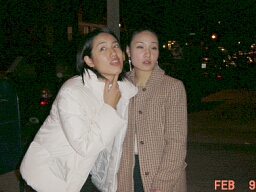 [L] empty "grenade" bottle in a pink puddle was making us nervous. [R] after clubbing.. time to head back!