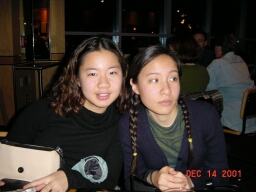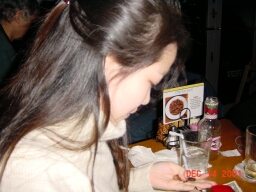 [L] meg + di. [R] monica, counting out pennies? mo money mo problems..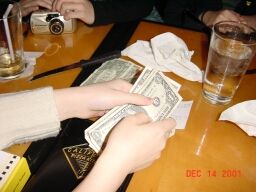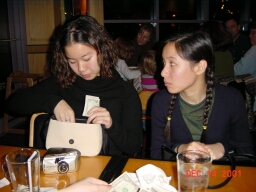 [L] wow, u're good at that, huh, mo. [R] di looking wearily at meg (eating is tiring!)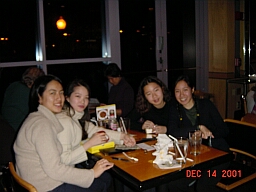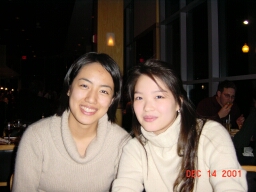 smiling for the camera!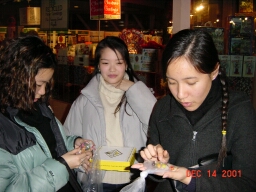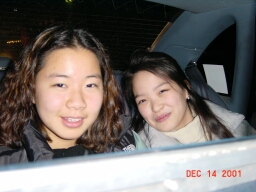 [L] outside the candy store, after buying a bunch of jelly bellies. we're betting them for poker tonite!
[R] on the taxi to beacon st + mass ave. we were trying to catch the senate bus! we ended up getting there early.. it was pouring rain, so we tried to seek shelter in a BU building, but NOOO, the stupid guard kicked us out. he was so bitter and evil! my god! he was like, GET OUT AND STAY OUT!! seriously.. wow. i hate BU now..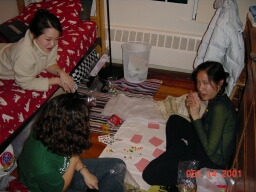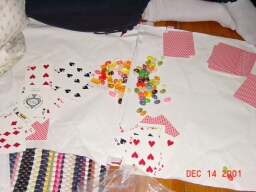 oh, this was in my room, after we opened up all our ss presents. let the poker begin!
look at our pile of JELLY BELLIES! yummy yummy in my tummy..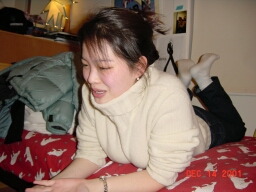 monica warning us that she's gonna fart any second now..