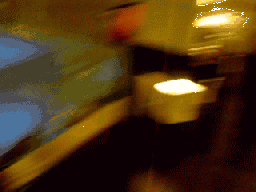 lil and cris watching the crab trying to escape..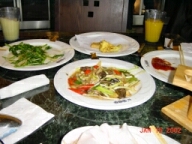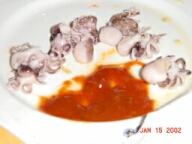 [L] mmm.. fooooood.
[R] like dead soldiers laying in a battlefield far from home, these octopus carcasses lay flaccid on the platter. little did they know that it was a lost cause from the start. all their relentless fighting was for nothing. their mutilated bodies, lifeless limbs, and fresh wounds offer a glimpse into their agony and sufferings just prior to their inevitable death.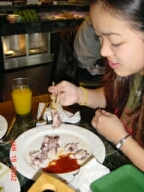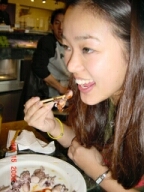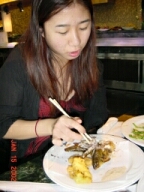 hmm! wut do we have here..? ah~~~m into cris's mouth u go!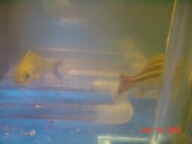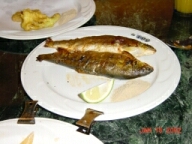 b4 + after shots! (i'm just playing lah) we didn't actually have the heart to pick out live fish..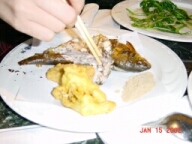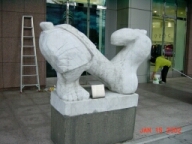 [L] hao kuh-lien de pregnant fishy.. [R] a sculpture outside mitsukoshi.. like libby's toe!