lil's belated bday lunch @ acc
lil the super-organizer scheduled a bday lunch for at acc (sneaky, sneaky!) so of course we HAD to go.. not that we really wanted to. jk.. so we ate lunch, played foozeball, shot pool, and ate dessert. afterwards, we headed to saya's house to see her dogs - peachy, pezzy, bebe, and NANA (so ugly that it's cute).

everyone with her dessert!!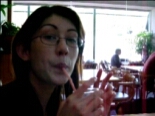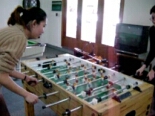 everyone eating lunch [acc01.mpg] + foozeball action [acc02.mpg]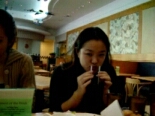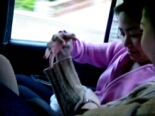 cris is a vampire [acc03.mpg] + serena molesting libby in the taxi [acc04.mpg]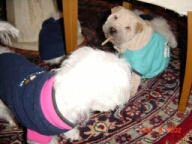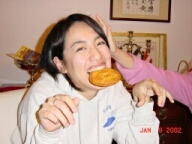 saya's doggies: bebe giving nana the evil eye..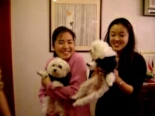 nanachan chillin under some chairs.. taking a break from being hyper + [dog01.mpg]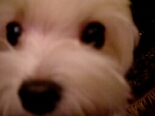 more doggies [dog02.mpg] + looking at pix [dog03.mpg]
pix taken 1.09.02
added 1.27.02